США

,

Штат Нью Йорк.

What's up: +13157511678.

,

Telegram: Marianna Bradley. +13157511678.
Business writing exam
requires you to be able to produce
two different pieces
of writing, such as letters, reports, proposals and emails.
PART 1. Internal communication.
A message, memo or email. Giving instructions, explaining a development, asking for comments, requesting information, agreeing to requests. 
Candidates are required to produce an
internal communication
based on a rubric only (plus layout of output text type). 
One compulsory task. 40-50 words.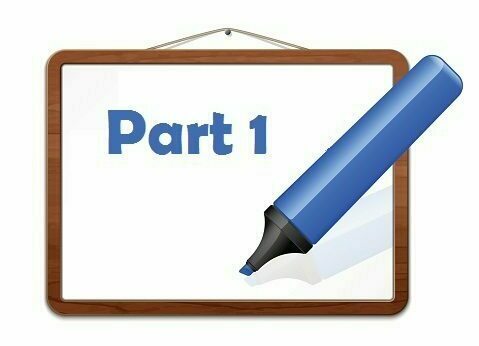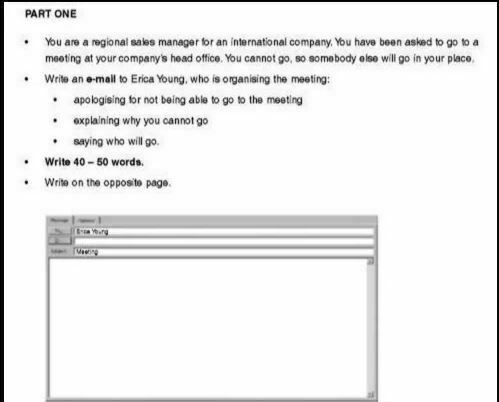 I
'm really sorry but I'm not able to go to the meeting at our company's head office. The reason is previous arrangements which I can't change.
Mr Jan Korwalski, a very good worker, will go instead of me.
Once again, please accept my apologies.
PART 2. Business correspondence

.
Business correspondence, short report or proposal. Correspondence: e.g. explaining, apologising, reassuring, complaining. Report: e.g. describing, summarising. Proposal: e.g. describing, summarising, recommending, persuading. 
Candidates are required to produce a piece of

business correspondence,

short report or proposal, based on a rubric and input text(s). 
One compulsory task. 120-140 words.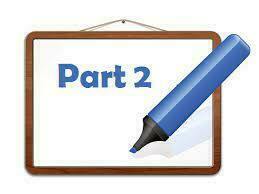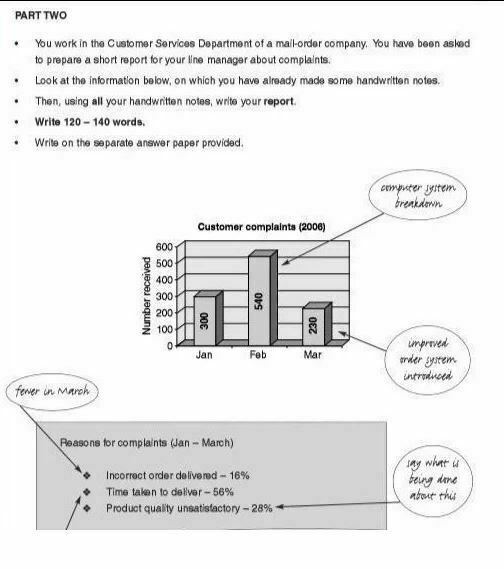 This report deals with the number of customer's complaints between January 2006 and March 2006 as well as with reasons for those complaints. Complaints in January stood at 300, but in February the number rocketed to 540 because of a computer system breakdown. Finally, after introducing some improvement in the order system the number of complaints fell back to 230.
We can point out 3 main reasons for these complaints. Firstly, 16% of them were due to incorrect deliveries. In particular, March saw fewer complaints. Secondly, an excessive time for delivery led to 56% of complaints. The whole delivery system will be reviewed in order to solve the problem. Finally, 28% of complaints were due to a lack of quality in our products. This will be solved by setting up a new quality section in our process.
On balance, by resolving the mentioned issues the situation has to be improved.