США

,

Штат Нью Йорк.

What's up: +13157511678.

,

Telegram: Marianna Bradley. +13157511678.
Look for words in the surrounding sentences that serve as connectors. 

Look also for shared subjects.  For example, if the given sentence refers to "

this theory"

look for a sentence in the paragraph that references

some theory. 

If it refers to "

this machine

" look for a reference

to a machine

in the paragraph. 

Pay special attention to logical connecting words; they can provide important information about where the sentence should be placed.
*

Frequently used connecting words: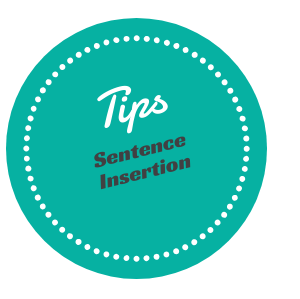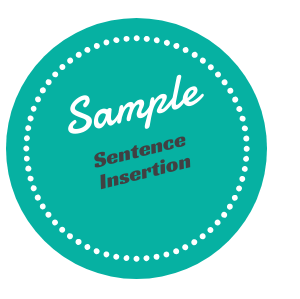 Finally
the Ballets Russes began revolutionizing ballet in the early 20th century, there have been continued
attempts
to break the mold of classical ballet.
*
Currently the artistic scope of ballet technique is more all-encompassing than ever
.*
  This also has influenced ballet's accompanying music, stagings and multimedia. Modern choreographers have embraced techniques that classical choreographers would not have considered acceptable to the art form
.*
The boundaries that classify a work of classical ballet are constantly being stretched, muddied and blurred until perhaps all that remains today are traces of technique idioms such as 'turnout'.
*
Look at the four stars (*) that indicate where the following sentence might fit.
"These

efforts

have changed the art of ballet in very significant ways."
Where would the sentence fit best?
The answer is choice A.
  The key word to recognize is "attempts," which is a synonym of "efforts."
___________________________________________________________
Полезный материал на все разделы TOEFL
В данном разделе представлен полезный материал по всем разделам
экзамена TOEFL: Reading, Listening, Speaking, Writing,